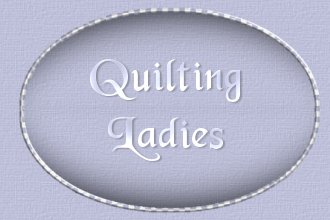 Welcome to the Quilting Ladies Quilt Group.

If you like making and exchanging quilts then this is the group for you:)



Join the Quilting Ladies Group

~*~ Guidelines ~*~



You must be a member of Quilting Ladies to use this Quilt Sheet and the Specialized Quilt Headers you see here.



You must be able to create and share quilt squares.



Quilt squares are to be made 130x130...no bigger no smaller...



Members must be invited or referred by an approved member



This is not just a "snagging" group.
In order to remain an active member, you must participate at least ONE quilt square each week



We will have a weekly "theme" for quilt squares. Feel free to share as many quilt squares as you care to... but participation in the group requires only one weekly.



If there is a problem, please contact either JustTaffy or Diane... do not bring it into the group. This means we don't want to see complaints about members, their posts, their quilts squares or any sigtags they may include in their post.



We feel that we can handle these things privately and not stir up the whole group


Also if you feel the need to announce to the whole group something about a virus or a new group, please DON'T unless you ask us first.
Many virus e-mails are hoaxes and we should research things before stirring up the group


Lastly...we hope you have a GREAT time sharing quilt squares with everyone. We are here to de-stress and just have FUN FUN FUN!!!





You may sign-up for the Quilting Ladies egroup @ Yahoo! Groups




All the Graphics and Specialty Quilt Headers you see here at Quilting Ladies
are an Exclusive © Design made by Creations by Dezign
made solely for Quilting Ladies they are to remain here.
Quilting Ladies is not associated with any other Quilting Group.




Designed Exclusively for
~ Quilting Ladies ~
~ Quilting Group ~
by ~Diane~ © 2002 - Creations by Dezign